With your kids at home 24/7, life can get pretty stressful. Your little whirlwinds are missing their friends and their daily routine which has changed since the quarantine started. Chances are, you don't have all day to entertain your little ones and also don't want to increase their screen time (though that is a perfectly acceptable last resort for getting a few minutes to yourself). When you're running out of ideas of activities your kids can do without you, look no further. FTD compiled five fun flower crafts that your children can easily do by themselves while you kick back with a cup of tea or finally get some work done! Whether you have kindergarteners or tweens that don't know what to do with all of the free time on their hands, these DIYs require little to no adult supervision and will surely keep your kids occupied and happy.
Have your kids ever tried origami? This easy

origami tulip template

is a great first folding practice. This Japanese paper craft is amazing for improving fine motor skills and if they enjoy it you can even ask your kids to fold more than one or two tulips to see how much they'll improve over time. Origami is fun for all age groups and this template will easily guide your 6-12 year olds through the steps. While your children are busy crafting a whole field of paper tulips, you can respond to the messages that have been piling up in your inbox or maybe read a chapter of the book you're currently trying to find time for.
2. This cute handprint flower bookmark is a great craft for kids aged 4-10 years old. Though you may want to stick around for the younger kids to help them trace their own handprint and make sure they don't use the glue on anything but the craft materials, this flower DIY should buy you enough time to get a load of laundry in or clean up after a meal.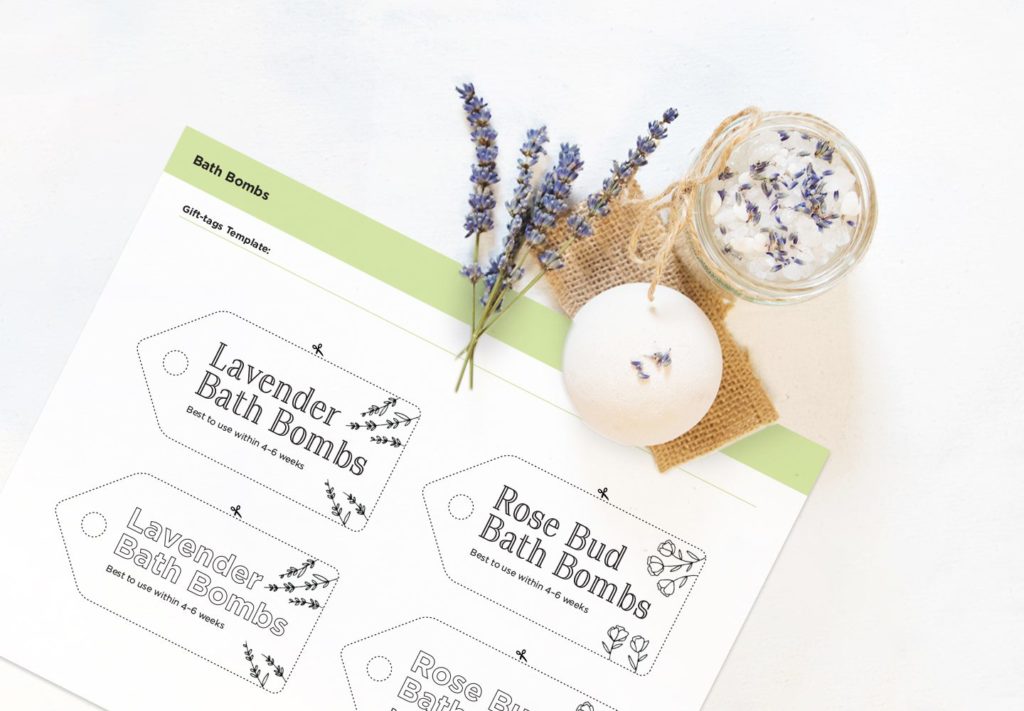 3. Your tweens (and teens) will love this DIY flower bath bomb recipe. This recipe includes two flower scents: lavender and rose. Maybe your kids want to get a little creative and try out new scents like lemon, vanilla or eucalyptus. Whatever your essential oil collection entails can be a great inspiration for new bath bomb recipes. If you want to try this DIY with younger kids, you can hide little toys in the bombs that will reveal themselves when the bath bomb dissolves in water. Just make sure your kid is old enough to not swallow the small toy.
4. For kids who haven't seen their family and friends in a while, this cute flower card is the perfect craft! This printable for kids aged 6-12 years old includes stems, flower heads and bows that your kids can color in, cut out and then arrange to a bouquet of flowers. The finished bouquet can be glued onto a card that they can send to someone they miss and want to reach out to. Who knows, maybe they'll craft one for you too!
5. If you don't trust your kids with glue and scissors on their own yet, these flower coloring pages are just the right activity to pass the time. If you have googly eyes in your craft drawer, give them a few of these cute stickers so they can add eyes to their colored flowers after they're done coloring. If your kids are quick to color, ask them to find objects in the house that would look funny with the googly eyes on them. Finding common household objects and giving them faces should keep your kiddos busy for long enough so you can finish whatever it was you started before they showed you their finished masterpieces.  
Buying yourself some alone time doesn't have to be complicated. Just find a craft that you know your kids will love and let them get creative. Their minds are full of inspiration so let them run free and enjoy your downtime while they craft!
This post was contributed by FTD Fresh.